Proteome Center Rostock
The Proteome Center Rostock is dedicated to perform clinical research investigations on polygenic diseases.
Our aim is to elucidate
molecular signatures,
disease pathways,
and structure / function correlations
in protein interaction networks using a comprehensive proteome research approach.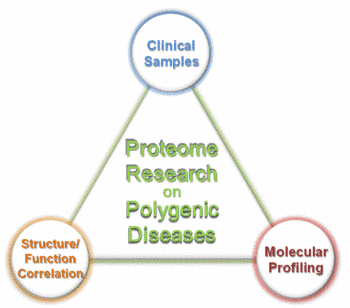 Main disease entities under study encompass
as well as metabolic disorders
for which Standard Operation Procedures have been established.
The Proteome Center Rostock was founded in 1999 as a part of the University of Rostock and provides a modern scientific methodology and technology platform for improving rapidity and sensitivity of clinical proteome analysis - a challenge being set by the complexity of the human genome.
Press releases - Proteome Center Rostock
On this page you´ll find information on scientific and social excursions of the group and its members.